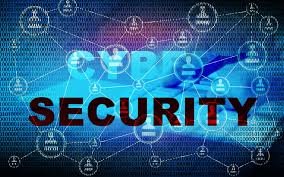 I've co-written one fictional novel in the cybersecurity thriller genre with an ex-MI5 agent, called Flatline: The Day London Went Dark. This is the extraordinary tale of how special agents from Britain and the United States come together to prevent World War III (or Global Cyber War I), after amassed Zero Days are triggered following the theft of a stolen Israili dooms cyber-weapon.
In addition to writing novels about cybersecurity, I write extensively as a ghostwriter for United States cyber-security firm Windtalker Security, LLC, which provides leading software and services to the global legal market. All the White Papers on this site are mine. WindtalkerSecurity.com. Here is a click-thru sampling of the articles posted thus far, with many in the pipeline:
Article #1: "FOR HACKERS, CONFIDENTIAL ATTORNEY COMMUNICATIONS ARE EASY PREY"
(Click Here to Read the Whitepaper…)
Introduction:
"Ask hackers why they attack law firms, and their reply — to riff on bank robber Willie Sutton's famous quip — would no doubt be: 'Because that's where the secrets are.'"
"FBI Warnings: Criminal seeks hacker — to break into international law firms…"
"A Russian cybercriminal has targeted nearly 50 elite law firms, including four in Chicago, to collect confidential client information for financial gain."
"Hackers broke into the computer networks at some of the country's most prestigious law firms, and federal investigators are exploring whether they stole confidential information for the purpose of insider trading…"
It reads like a monologue for Jimmy Fallon's late night show, except these quotes are dire warnings from the American Bar Association's official website, posted almost a year ago under the worrisome title, "CYBERSECURITY: ETHICALLY PROTECTING YOUR CONFIDENTIAL DATA IN A BREACH-A-DAY WORLD."
(Click Here to Read the Whitepaper…)
Article #2: "SHORE v. JOHNSON & BELL THE CATASTROPHIC POTENTIAL OF CYBERSECURITY LAPSES AT PROFESSIONAL SERVICES FIRMS"
(Click Here to Read the Case Study…)
Introduction:
Johnson & Bell, a venerable Chicago law firm of 100 plus attorneys had been sued for inadequate cybersecurity, i.e., for failing to protect the security and confidentiality of its thousands of clients and former clients. Curiously the plaintiffs, two former clients who had paid the firm a mere $30,000 in fees (peanuts for firms of the size and stature of Johnson & Bell), claimed no actual damages — and claimed no negligence in the underlying legal representation they had received.
But they didn't need to, at least according to the averments made in the originally sealed but later unsealed complaint. The book of remedies permitted much more, and that's what plaintiffs went after: injunctive relief, notification of all the firm's thousands of clients, of the law firm's below-standard data and info-security systems, and disgorgement of all legal fees earned during the two-year period of inadequate cyber-security (measured by the profits pocketed by the firm for insufficient budgeting and spending on cybersecurity).